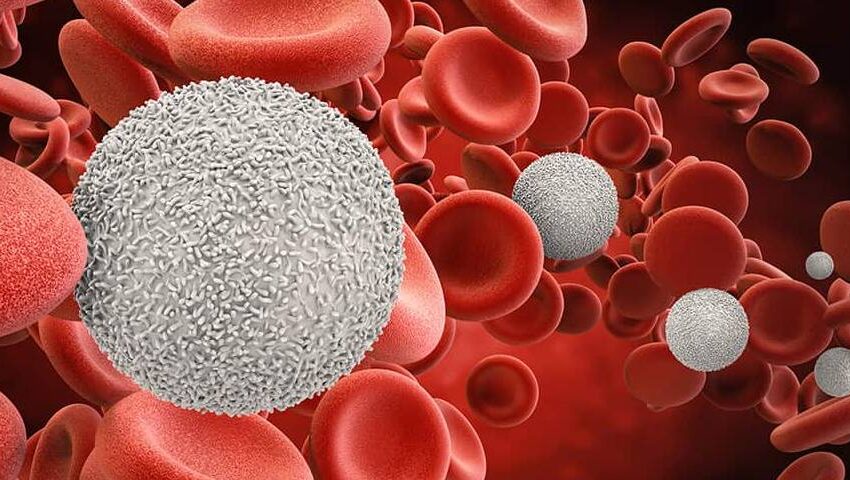 Blood Cancer – types, Diagnosis and Treatment
In our body, millions of tiny blood cells are present that keep the body healthy by fighting against diseases and repairing our body. Every day, every second the body is developing new cells and destroying the old cells. But, when suddenly abnormal blood cells start developing and hindering the production and working of healthy blood cells, there are chances of blood cancer. Dr. Pratik Patil provides best blood cancer treatment in Pune. Blood cancer starts in the bone marrow which is the main source of blood development and if not treated on time may turn out to be fatal.
Doctors specializing in blood-related problems including blood cancer are called hematologists or Hemato oncologists. For anyone looking for a renowned hemat Oncologist in Pune city. Dr. Pratik Patil is the best oncologist that ensures the best cancer treatment in Pune at an affordable cost. Over the years he has successfully handled several cases and given a new lease of life to several patients.
Blood cancers have been mainly divided into the following primary categories:
Leukemia: Leukemia is a blood cancer that develops in the blood and bone marrow. Leukemia is known as cancer of white blood cells. Leukemia prevents white blood cells from fighting diseases in your body. Leukemia can be either acute or chronic. It's the most common blood cancer found in children and teenagers.
Non-Hodgkin Lymphoma: It mostly affects the B-cell or T-cell. This type of lymphoma is more common than Hodgkin's lymphoma. it Can change clinically and diagnostically into slow-growing to very aggressive types. It's the most common type of blood cancer in adults, about half of all diagnosed blood cancer cases are found of Non-Hodgkin Lymphoma.
Hodgkin Lymphoma: Hodgkin lymphoma is a blood cancer that originates in the lymphatic system from cells known as lymphocytes. This type of lymphoma impacts the B cells. This type is divided into classical Hodgkins and nodular lymphocyte predominant types. Occur in the old age group.
Myeloma or Multiple Myeloma: This is a type of blood cancer that originates from plasma cells. These cancerous cells produce abnormal proteins that cause difficulties. Myeloma impacts your body's immune system, leaving it susceptible to disease. Multiple myeloma is one of the most common myeloma cancer types.
Doctors may begin the diagnosis by discussing your symptoms and your medical history. They will do complete physical examinations. They may suggest several types of blood and imaging tests. The tests may be different for each suspected blood cancer type. Tests used to diagnose blood cancer are as follows:
Complete blood count (CBC)
Blood chemistry test
Bone marrow biopsies
Computed tomography (CT) scan
Magnetic resonance imaging (MRI) scan
Positron emission tomography (PET) scan
Treatment options for Cancer:
Treatment option for blood and bone marrow cancers depends on the type of cancer, your age, the stage of the cancer is progressing, where cancer has present and other factors. Some common blood cancer treatments for leukemia, lymphoma and multiple myeloma are as follows:
Stem Cell Transplantation: In this type, healthy stem cells capable of developing fresh cells are infused into the body. These cells can be extracted from the circulating blood, bone marrow, or umbilical cord blood.
Chemotherapy: Chemotherapy is one of the main and best treatments for blood cancer. In this Treatment Doctors use anti-cancer medicines to destroy the cancerous cells. The medications that are swallowed or injected through the veins circulate through the bloodstream and kill the cancer-causing cells. Sometimes it is used in combination with other treatments, for instance, it is recommended before stem cell transplantation.
Radiation therapy: This treatment uses high-energy radiation therapy to destroy cancer cells that have Developed in the brain, spleen, or spinal fluid. Radiation therapy is used to kill cancer cells or to relieve pain or discomfort.
Immunotherapy: Immonotherapy uses your immune system to combat cancer. Immunotherapy may help your body produce more immune cells or help your existing immune cells locate and destroy cancer cells.
How Dr. Pratik Patil Can Help You?
Dr. Pratik Patil is the Best Cancer Specialist in Pune. He has expertise in blood cancer treatment. He is a highly experienced hematologist and has an expert team to handle every case with care. Our Highly Advanced machines do provide Accurate diagnosis and treatment. He is an expert in Blood cancers Treatments.
For more information about our treatment options, or to request an appointment with the best Cancer Specialist In Pune call 9637439163 or Click on Book Appointment for online booking with Dr. Pratik Patil.